Vehicle Intelligence Hub (VIH)
Imagine you could see the health of your fleet with a single click.
Knowing when an oil change is due or what the engine light means can drastically reduce downtime and reactive repairs to your trucks by identifying them before they affect your bottom line.
The Vehicle Intelligence Hub (VIH) is a system that relays all vehicle information in real-time to the Digital Control Tower. Sensors installed in the trailer, or truck box, monitor temperature zones as well as door contact sensors allow you to ensure cold chain compliance of your products -and have the data to back up any claims. All the while, relaying speed, time and location without interruption.
Image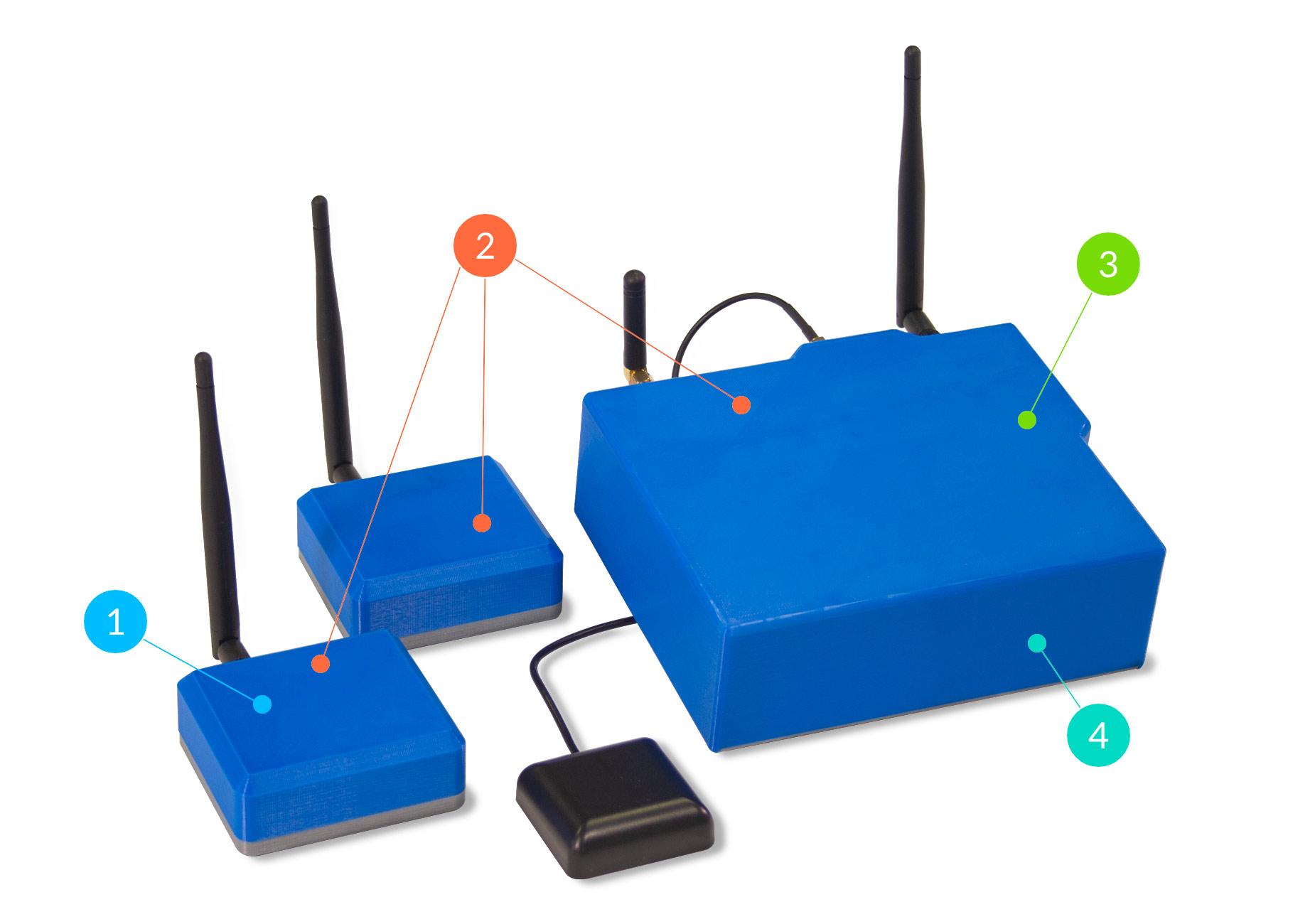 1
Temperature and humidity sensors monitor the climate, ensuring products are delivered and stored within the correct tolerances. Door contact sensors work in tandem with climate sensors to ensure cold chain compliance. GPS sensors give up to date information on your key asset locations.
2
The VIH connects via a cellular network, transmitting data directly to the digital control tower for real-time updates on the road.
3
OBDII / J1939 alerts and stats are sent directly to the Digital Control Tower, allowing you to view all aspects of your vehicle, including fuel system status, engine oil temperature, engine coolant temperature, engine RPM, Vehicle speed and much more.
4
The VIH is connected directly to the vehicle's J1939 or ODB2 ECU port providing direct power and charging the backup battery in tandem. This system provides as much as 96 hours of data storage capacity and 48 hours worth of transmission. Once power is restored, all remaining captured data is then transmitted.
The VIH Truck Ecosystem
The truck ecosystem refers to the full integration of the Vehicle Intelligence Hub into your fleet, ensuring GPS tracking and product delivery compliance. The ecosystem also allows for more visibility into the health of your fleet, giving you the ability to optimize the scheduling of preventative maintenance and still maintain your delivery times.
Image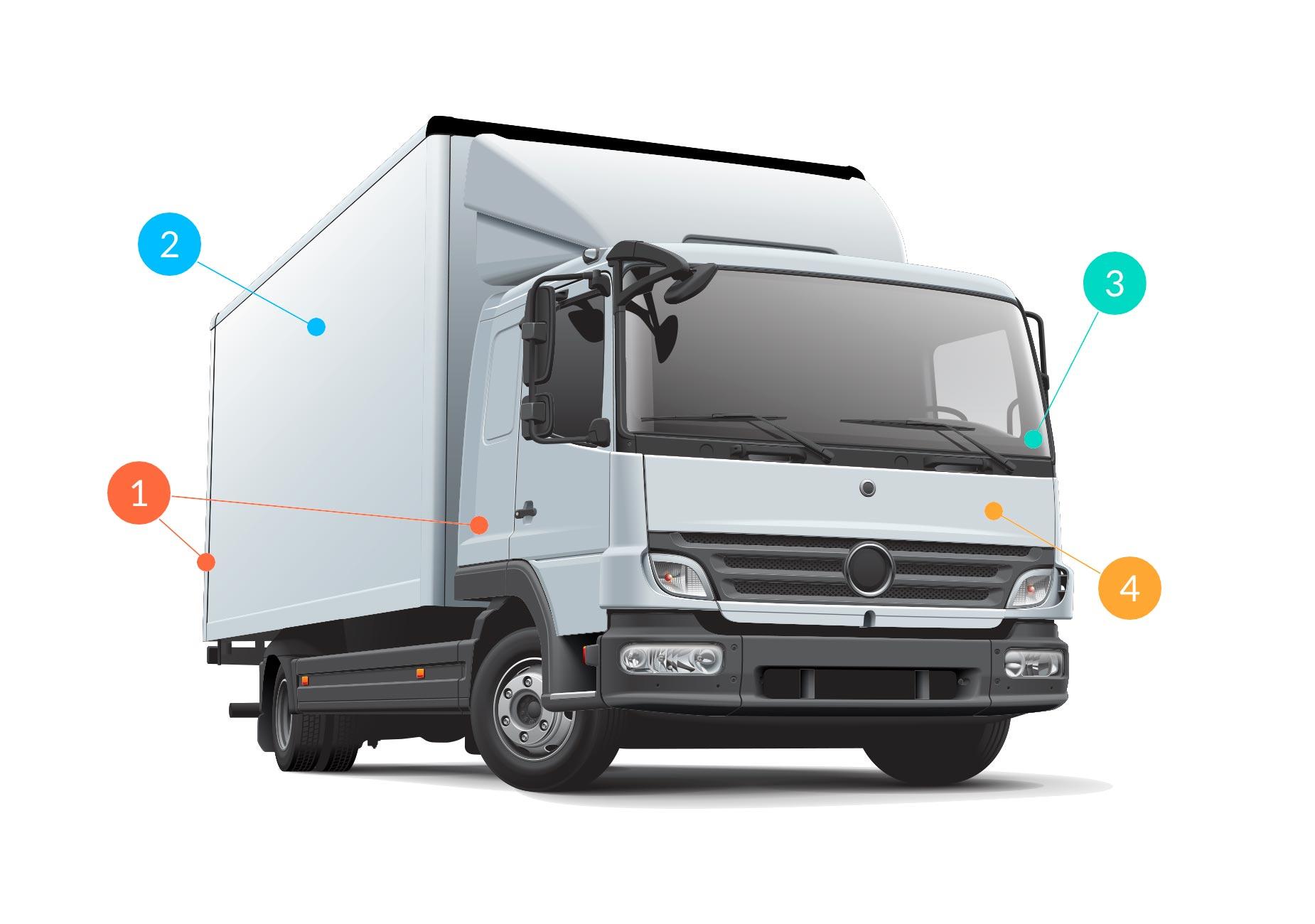 1
Contact sensors fixed on doors provide information on the length of time that doors on your truck have been open. Use the GPS to observe your fleet's location and the accelerometer to monitor driving patterns, such as immediate stops that might damage products - or your truck.
2
Strategically placed sensors in the truck measure temperature and humidity, giving you the peace of mind that your products are transporting at optimal conditions. The sensors provide a traceable record for easy dispute resolution.
3
Setting up your Vehicle Brain is straightforward. Once you have your sensors installed where you want them and the Hub placed in your cab, it's hands-off while the system collects its data.
4
Using an Electronic Logging Device (ELD) integration, the Routeique™ Vehicle Intelligence Hub keeps tabs on all truck diagnostic stats in real-time, in addition to driving time and hours of service records. The ability to view logs as they're updated lets you simultaneously maintain your daily deliveries while scheduling maintenance as necessary.
Smarter Freezer Ecosystem
Broken freezers can severely impact the sale of your products.
Routeique™ sensors placed in the freezer transmit live data but also vital predictive data to know which freezer at what location needs repair or replacement before they break down. Visibility into the health of your freezers will allow you to eliminate product loss and allow for better control over the sale of your product.  
Image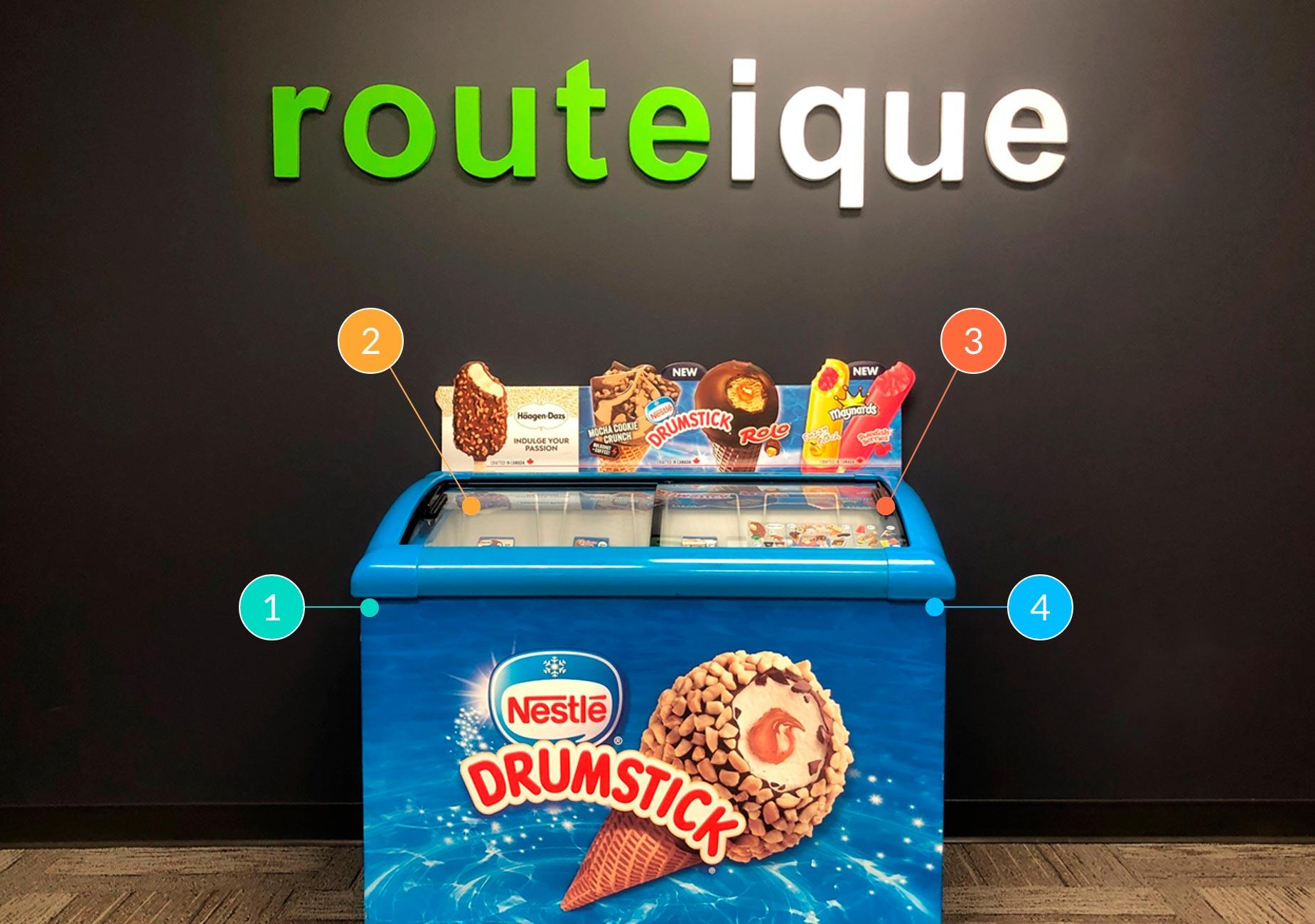 1
The unique characteristics of voltage and current harmonics are excellent indicators of pre-failure conditions. They allow you to determine when your freezers are underperforming and may need immediate repair or replacement.
2
Maintaining consistent freezer temperatures allows you to provide quality and compliance of your products at the point of sale.
3
Climate sensors work in tandem with machine learning to provide alerts if the doors are left open, and the temperature begins to fluctuate. Products can now be saved with a simple alert notification sent to the retailer.
4
All alerts from the sensors are sent to the digital control tower, allowing you to fix or replace it at the time of delivery proactively. Ensuring freezer parameters are where they should be at all times gives you the peace of mind that your products are stored and sold at the highest possible quality.