ROUTEIQUE FITS EASILY INTO YOUR WORKFLOW AND TECHNOLOGY STACK
Do you know your business needs a new supply chain solution but dread the setup process? Find it a challenge to train your team on new tools? We understand. That's why our team strives to make getting started with Routeique as easy as possible and works with your team at every step.
From a smooth onboarding process to integrations that seamlessly connect Routeique with your existing software stack, we've got you covered.
OUR PROCESS
IMPLEMENTATION
Our hands-on Professional and Client Services teams ensure that Routeique seamlessly fits into your operation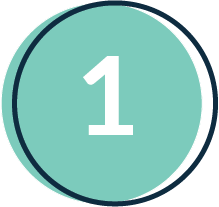 BUSINESS PROCESS ARTICULATION
During this phase, our goal is to get the info we need to meet your company's unique needs during the implementation process. Our team works with you to ascertain what the client's business processes are. This enables us to tailor our onboarding/training and implementation steps, get the right stakeholders involved, design training sessions, and more.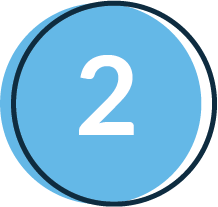 ORGANIZATIONAL CHANGE MANAGEMENT
Our Client Success and Professional Services teams help set you up for success by providing the tools and processes you need to transform your enterprise. This includes tasks like planning updates to SOPs, training team members, and more.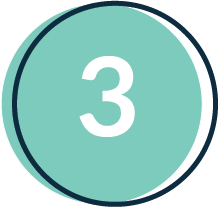 DATA MAPPING
Our team conducts data mapping to get your existing data ready to sync seamlessly into Routeique.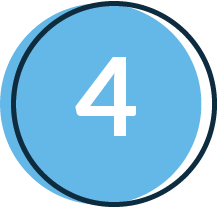 INTEGRATION APPROACH
During this phase, our Client Services and Development teams carry out any integrations necessary between Routeique and your other supply chain management tools.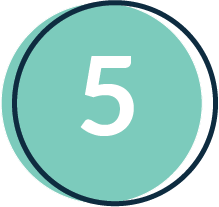 TESTING
Before full deployment, we rigorously test any integrations and your solution to ensure a smooth launch.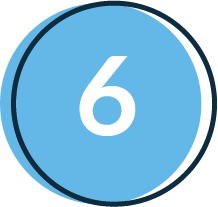 TRAINING
We offer a standard training package to get you and your team started with our solutions. We can also provide custom training plans based on your team and end users' specific requirements and use cases.
INTEGRATION SUPPORT
WORRY-FREE INTEGRATION PROCESS
Our supply chain integrations allow each of your systems to work together to maximize your productivity.
We use EDI or API bridges to integrate our supply chain software with partner or vendor systems. Integrations are standard, so there's no need to code or design your own. If your system doesn't already integrate with us, we can design the integration for you.
CONNECT ROUTEIQUE WITH YOUR SOFTWARE STACK
INTEGRATIONS WE SUPPORT
We integrate with a number of leading accounting, business, and e-Commerce solutions. Contact our team to learn more!
ERP SYSTEMS:
CONNECT TO ROUTEIQUE
The Routeique platform is based on a micro-services architecture. Our development partners can access our full suite of capabilities. This allows for integration and customization with our technology. It also enables building additional functionalities on top of our technology.
We currently offer integrations with:
ERP systems
Visibility Platforms
Accounting Platforms
E-Commerce & Order Management Platforms
and many other complementary technologies.
We don't currently offer developer accounts to the general public. Instead, we go through an onboarding process with our partners. This lets us determine exactly what functionality they need.
FREQUENTLY ASKED QUESTIONS
How does pricing work?
Our pricing is based on the number of orders/transactions.
Unlike a number of platforms, we don't charge based on the number of users. We believe that clients get the most out of our traceability features by adding all team members to our software. Additionally, by basing our software fees on monthly transaction volume, we can more accurately scale with your business.
We also offer onboarding & implementation packages as well as professional services to support your digital transformation. We offer both standard and custom packages.
Clients can opt to onboard themselves, but we are also proud to offer strategic consultation and process review and analysis for those who want it. This means that clients are able to start digitizing even if they don't have a project or technical team in-house. It's an easy way to scale up and down as your projects require it.
Contact us for more info about our software, hardware and professional services pricing!
What is the timeline for onboarding?
In general, we find that most clients can be onboarded in six to eight weeks from project kickoff. This allows our clients time to gather data, and manage change control.
However, if we are setting up an integration, we adjust the timeline to account for integration setup. If you get in touch with our team, we can give you a more specific estimate based on integrations.
What data do I need to start project kickoff/onboarding?
There are a few things that need to be in place before you launch a new solution. But, if you don't have them in place, our expert team is more than happy to help you get set up for success!
Data
Ensure that you have data, either from a legacy system or manual process, in a format that is readily available for upload to Routeique. Our Client Success team can lead your team through the data requirements and formatting details.
Process Documentation
We find that clients are most successful when they have their operating procedures well documented so they can be updated as new tech gets rolled out.
WiFi
One of the first challenges we see clients encounter when rolling out new technology in a warehouse is WiFi quality. We recommend testing your existing WiFi quality before launch.
Hardware
Our solutions can be used on consumer or enterprise hardware. We are happy to introduce you to trusted hardware partners to find the best-fit supported device for your facility and team.
Additional Consultation (If Applicable)
There's no sense in digitizing a bad process. Our supply chain consultants will provide warehouse layout & optimization solutions. . During this phase, we spot opportunities for optimization and solve problems in analog before implementing a digital solution.
What options do you have for user education?
We have a robust knowledge base available 24/7 as well as a standard training package.
We're also happy to build a custom training plan for you and your team based on your team and end users' specific requirements and use cases.
I want to try your software. Can I get a trial account?
We can absolutely set up a trial account for those interested! Because we have many solutions, please book an intro call with our team, and we can set up a trial account of the best-fit solution for your businesses.
What services do you offer?
We're more than a software company—please visit our professional services page for more details. We love to be involved even before you have a solution implemented.
Does Routeique help prove product integrity?
Yes! In addition to tracking environmental factors that could harm a product's integrity, our tools monitor door contact, effectively providing a digital seal. This can replace traditional plastic seals used in industries such as dairy while providing additional context, such as the time of door opening.
What aspects of my supply chain can I track? Can I customize what I track?
Our combination of software and IoT tools provide you with context-rich information across and into your entire supply chain for unparalleled visibility.
Breadth
Easily track your products' journey from supplier to end customer.
Granularity
Routeique allows you to track items down to the line level. In addition to our software, our standalone and modular Smart Chain Sensor can monitor product environment temperature, humidity, light, and more.
With custom reports and IoT configuration, it's easy to see the data that's most important to you.
Visit our orchestration page for more details.
NEWSLETTER SIGN-UP
GET HANDPICKED TIPS, HOW-TOS, AND INSIGHTS, DELIVERED TO YOUR INBOX
Whether you want to keep pace with industry trends or are looking for concrete how-tos, our dedicated team has you covered.
Every month, we send you the best of our blogs and podcasts, along with curated news and trends, to provide you with valuable information and actionable insights.