OPERATE LIKE YOU OWN YOUR SUPPLY CHAIN
At Routeique, we know businesses can rarely completely own a supply chain. The variables of logistics, warehousing, shipping and fulfillment are infinite and not easily wrangled or second-guessed—especially with the uncertainty of disruptions and crises.
That's why our team works relentlessly to provide supply chain expertise and a digital platform that bring you peace of mind, simplified processes, enhanced accuracy, increased savings, and unprecedented customer satisfaction.
OUR MISSION
Every day, we enable fast-moving consumer goods businesses to save time and money, innovate faster, be more competitive, avoid costly mistakes, de-risk decisions, and satisfy ever-growing customer expectations—by providing them with unprecedented supply chain insight, foresight, and oversight.
TESTIMONIALS
WHAT OUR CUSTOMERS ARE SAYING
"Thank you for an exceptionally well-led eCommerce build and launch. Your process organization and attention to detail, especially during the integration and testing, exceeded my expectations! But what I probably valued most, is it seemed you guys cared about the outcome almost as much as we did. Highly recommend team Routeique"

"Your teams' analysis of our warehouse and fleet processes helped us to uncover several opportunities for further optimizing our warehouse operations."
"Throughout our experience with Routeique, our business has expanded from a small home-based business distributing one brand, into a corporation with a warehouse that stores and distributes items from multiple suppliers. Although Routeique was unaware of the potential growth of our business, they have treated us with the same excellent customer service and support since our small beginnings at our home office. Throughout our expansion, any challenge that has arose has been met with a software solution from our friends at Routeique."
"I feel like we work with [Routeique] on a day-to-day basis, an I can call any one of them up, and ask basically anything, which is incredible. We feel very comfortable working with their team."
"As usual, the support was there and they assisted in solving the problem. They listened to me and communicated with me until the problem was solved - very professional."
"Overall very positive and a refreshing new experience with a software company that actually values feedback for continuous improvement."
"Over the past year Routeique has helped Ziing Optimize delivery routes for over 250,000 orders across Canada. The Routeique team consistently deliver effective and timely solutions that have established them as a solutions provider and not just a vendor of software."
"Your technology allows us to share customer order details across our third-party distribution network, and view the real-time status of each delivery. Your software has allowed us to reduce our time to settlement and enhance our customer service. During our time working with Routeique, we've been pleased with your team's customer care and software solution. Your team provides a high level of support directly to our distributors and their teams, building relationships directly with the members of our network."
"I'm a big fan of the company, the people and the product. Great usability, fantastic support! Very intuitive usage. The personal support is absolutely stunning."
WE MAKE EVOLUTION EFFORTLESS
Tools and insights that let you operate at the speed of light. Easy onboarding. Fully customized strategy development and digital transformation. A team that's obsessed with helping each and every client achieve success. Working with Routeique lets you seamlessly level up your supply chain.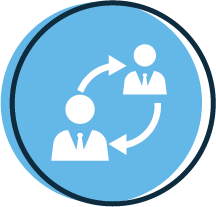 PROFESSIONAL SERVICES



De-risk decision-making and test new opportunities without downtime.
We can assist with everything from targeted optimization to ushering in a complete digital transformation.
We combine technology and expertise to analyze your operation, and uncover opportunities.
For example, digitally test warehouse layouts, picking configurations, and more, before recommending supply chain solutions.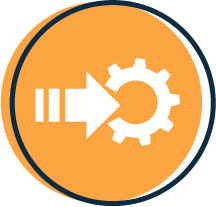 IMPLEMENTATION AND INTEGRATION



We'll lead your implementation from start to finish.
Let our team drive your digital transformation. We're experienced implementors and integrators and practiced change managers.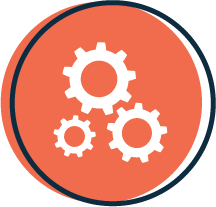 ORCHESTRATION

Unify every supply chain link in one platform.
Eliminate errors and operate with unprecedented efficiency. Synchronize and monitor your entire network with our digital platform. Extend your visibility with our robust IoT solutions. You'll gain shared insights across your entire network, empowering you to make informed, actionable decisions.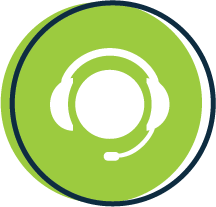 SUPPORT AND SERVICE



Work with a team that prioritizes your success.
We provide ongoing support to your team to ensure you get the most out of our system. We also provide ongoing guidance and strategy to ensure that your business continues to succeed and grow.
WHAT WE DO
Our team works closely with yours to provide cutting-edge supply chain solutions.
ORDER MANAGEMENT SYSTEM
SAVE YOUR ADMIN TEAM TIME AND CUT DOWN ON ERRORS
Speed up order capture and reduce errors with our online ordering system, integrated directly into our Digital Control Tower. Manage your entire order lifecycle, from creation, to packing, order adjustments, notifications, invoicing and proof of delivery.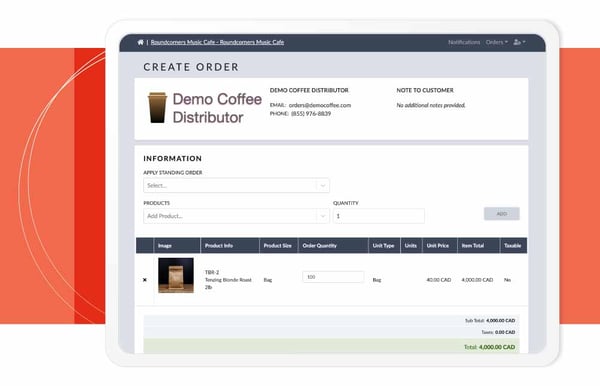 WAREHOUSE MANAGEMENT
CONNECT YOUR ENTIRE WAREHOUSE
Manage your inventory and warehouse with an easy-to-use solution for all your material handling activities.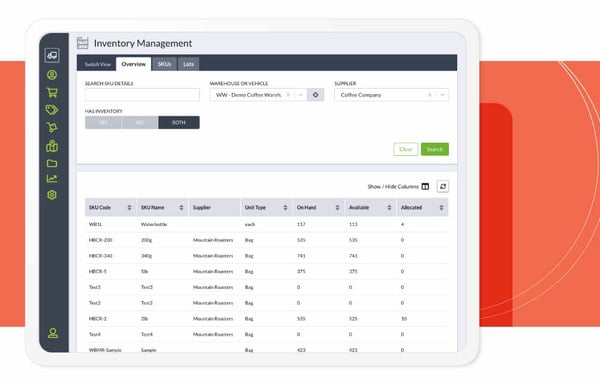 TRANSPORTATION MANAGEMENT
BRING EFFICIENCY TO THE LAST MILE
Cut down on delivery times and fuel use by up to 25%. Automatically optimize routes and enable drivers to capture proof of delivery in the palm of their hand with the DMS (Delivery Management System) app.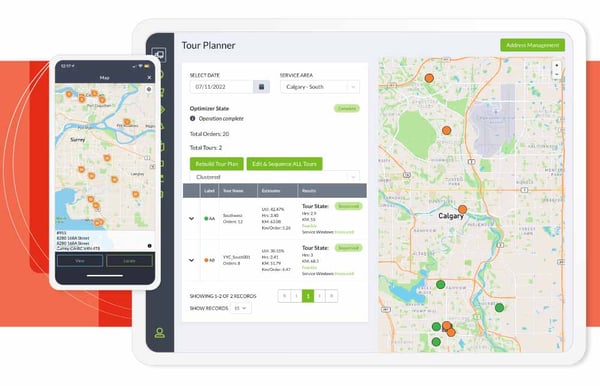 FLEET INTELLIGENCE
MAINTAIN PRODUCT INTEGRITY
Cut down on the costs associated with product loss and vehicle issues. The vehicle intelligence hub and Smart Chain Sensors allow real-time insights into vehicle temperature, location, and health.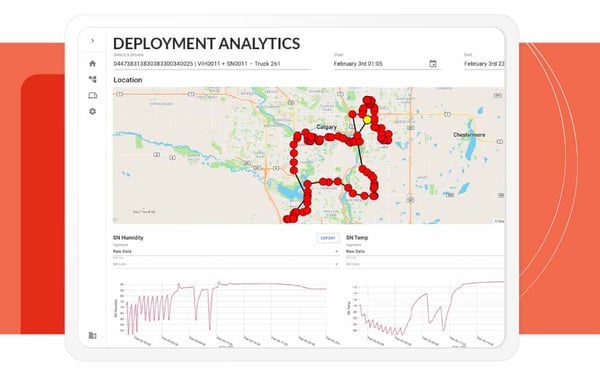 OUR CLIENTS
We're proud to help our clients manage efficient logistics and transportation operations
FREQUENTLY ASKED QUESTIONS
The purchase of our theme is just the beginning of a long-lasting relationship between us and our customers. Be it product knowledge, or help planning your next adventure, if you need us for any reason, we urge you to reach us: +49 89 123 123 44, or contact@power.com. In the meantime here\'s a list of questions we\'re frequently asked, with some helpful answers.
Why POWER hubspot theme?
If you have time constraints, a limited budget or have no clue how to code, a theme is a good choice. Countless hours of work were invested in the POWER Theme such that you save yourself a ton of time, headaches and money.
Is a template the right fit for me?
The POWER theme is intuitive, easy-to-use and well documented. With our module options, you'll have all the control you desire - no matter if you are in marketing, design or coding.
How to get started?
Once, you purchased our theme from the Hubspot marketplace, you will find all templates, modules and assets in HubSpots design manager under the folder POWER. We highly recommend starting with our detailed documentation: read documentation.
What about special requirements?
Your requirements exceed the functionality of our POWER Theme? Whaaat? Are you building a space ship?! 😜 Do not worry, we also offer a custom service to implement your individual projects. Reach out now
Are you available for custom projects?
Yes, we are. Get in touch here Reach out now
How do I get support?
You got stuck in your building process? Get in touch with us through the live-chat option on our website or contact us through our contact form and we will do our best to help you.
ARE YOU TRACKING THE RIGHT KPIS?
Find out about the key metrics for success you should be tracking to ensure your supply chain success and whether your supply chain is healthy.
FREQUENTLY ASKED QUESTIONS
How does pricing work?
Our pricing is based on the number of orders/transactions.
Unlike a number of platforms, we don't charge based on the number of users. We believe that clients get the most out of our traceability features by adding all team members to our software. Additionally, by basing our software fees on monthly transaction volume, we can more accurately scale with your business.
We also offer onboarding & implementation packages as well as professional services to support your digital transformation. We offer both standard and custom packages.
Clients can opt to onboard themselves, but we are also proud to offer strategic consultation and process review and analysis for those who want it. This means that clients are able to start digitizing even if they don't have a project or technical team in-house. It's an easy way to scale up and down as your projects require it.
Contact us for more info about our software, hardware and professional services pricing!
What is the timeline for onboarding?
In general, we find that most clients can be onboarded in six to eight weeks from project kickoff. This allows our clients time to gather data, and manage change control.
However, if we are setting up an integration, we adjust the timeline to account for integration setup. If you get in touch with our team, we can give you a more specific estimate based on integrations.
What data do I need to start project kickoff/onboarding?
There are a few things that need to be in place before you launch a new solution. But, if you don't have them in place, our expert team is more than happy to help you get set up for success!
Data
Ensure that you have data, either from a legacy system or manual process, in a format that is readily available for upload to Routeique. Our Client Success team can lead your team through the data requirements and formatting details.
Process Documentation
We find that clients are most successful when they have their operating procedures well documented so they can be updated as new tech gets rolled out.
WiFi
One of the first challenges we see clients encounter when rolling out new technology in a warehouse is WiFi quality. We recommend testing your existing WiFi quality before launch.
Hardware
Our solutions can be used on consumer or enterprise hardware. We are happy to introduce you to trusted hardware partners to find the best-fit supported device for your facility and team.
Additional Consultation (If Applicable)
There's no sense in digitizing a bad process. Our supply chain consultants will provide warehouse layout & optimization solutions. . During this phase, we spot opportunities for optimization and solve problems in analog before implementing a digital solution.
What options do you have for user education?
We have a robust knowledge base available 24/7 as well as a standard training package.
We're also happy to build a custom training plan for you and your team based on your team and end users' specific requirements and use cases.
I want to try your software. Can I get a trial account?
We can absolutely set up a trial account for those interested! Because we have many solutions, please book an intro call with our team, and we can set up a trial account of the best-fit solution for your businesses.
What services do you offer?
We're more than a software company—please visit our professional services page for more details. We love to be involved even before you have a solution implemented.
Does Routeique help prove product integrity?
Yes! In addition to tracking environmental factors that could harm a product's integrity, our tools monitor door contact, effectively providing a digital seal. This can replace traditional plastic seals used in industries such as dairy while providing additional context, such as the time of door opening.
What aspects of my supply chain can I track? Can I customize what I track?
Our combination of software and IoT tools provide you with context-rich information across and into your entire supply chain for unparalleled visibility.
Breadth
Easily track your products' journey from supplier to end customer.
Granularity
Routeique allows you to track items down to the line level. In addition to our software, our standalone and modular Smart Chain Sensor can monitor product environment temperature, humidity, light, and more.
With custom reports and IoT configuration, it's easy to see the data that's most important to you.
Visit our orchestration page for more details.
NEWSLETTER SIGN-UP
GET HANDPICKED TIPS, HOW-TOS, AND INSIGHTS, DELIVERED TO YOUR INBOX
Whether you want to keep pace with industry trends or are looking for concrete how-tos, our dedicated team has you covered.
Every month, we send you the best of our blogs and podcasts, along with curated news and trends, to provide you with valuable information and actionable insights.