WAREHOUSE MANAGEMENT TOOLS AND SOLUTIONS BUILT BY EXPERTS
Routeique was born in one of North America's largest FCMG networks. We understand the struggles of managing spreadsheets and pen-and-paper systems. We've also seen firsthand how a warehouse's inventory accuracy and process efficiency can mean the difference between OK and excellent customer service.
Our solutions provide better inventory visibility, increased order fill rates, and better data capture.
With Routeique, you can enhance and manage every aspect of your fulfilment process - from the moment you receive an order to the instant it's delivered.
SHARPEN YOUR COMPETITIVE EDGE
Optimize your warehouse to fast-track fulfilment and boost your bottom line.
DATA ANALYSIS
DIGITAL TWIN
PROCESS MAPPING
STORAGE OPTIMIZATION

ENSURE YOU HAVE THE RIGHT WAREHOUSE MANAGEMENT SYSTEM
Analyze key data to boost occupancy by up to 10%
Making improvements without data or the ability to analyze it can be nearly impossible. Unfortunately, it's one of the main hurdles facing many warehouse businesses today. This is where Routeique's Inventory Management System (an advanced warehouse management system) comes into play. It allows you to gather data and analyze customer profiles, product mix, seasonality, and more. Using this analysis to optimize where products are placed makes it possible to achieve 80% occupancy, but you can increase it to 90% with a WMS.

TEST FACILITY LAYOUTS WITHOUT DOWNTIME OR RISK
De-risk decision-making & investment with digital twin technology
It's expensive to test alternative warehouse layouts and investments in infrastructure. With Routeique, you can digitally model and compare warehouse layout and process options before committing to costly in-person pilots or permanent changes.
We'll develop a to-scale digital model of your facilities and analyze your inventory, product and order data. Then, our team will recommend alternative layouts and process solutions for exploration. We'll consult directly with your team to shortlist alternatives to evaluate and recommend best-fit solutions based on your KPI.

PINPOINT INEFFICIENCIES AND OPTIMIZE PROCESSES
Harness wearable technology to track and optimize processes to enhance ergonomics, employee safety, and efficiency
Wearable Sensors are rapidly replacing manual process observation as the leading method to analyze and identify opportunities to optimize your material handling processes. Leveraging AI-driven Manual Process Intelligence (MPI) technology from our partners at MotionMiners, we use wearables and beacons to perform an on-site analysis of your current processes.
We use measurements from MPI technology, combined with a digital twin of your space and data analysis, to recommend process enhancements, adjustments to warehouse layout and slotting strategies, warehouse vehicles, and resource allocation. This helps determine layout or process changes that allow team members to work safely and efficiently.

RECONFIGURE YOUR WAREHOUSE LAYOUT
Achieve higher throughput
Our analysis allows you to strategically optimize your warehouse storage. When you know how products are leaving your warehouse, you can configure it to optimize fulfilment based on product flow, common orders, and more.
FIND OUT HOW WE HELPED A NATIONAL CRAFT BREWER INCREASE CAPACITY BY 14%
We also enabled them to:
- Boost the number of pick slots by 68%
- Double SKUS on the pick floor while maintaining the same pick time per order
Want to find out how we did it?
WAREHOUSE MANAGEMENT SOFTWARE
MANAGE THE ENTIRE FULFILMENT PROCESS
Get insight into the entire warehouse management process, from day-to-day details to the bigger picture. Effortlessly handle purchase orders and order adjustments. Through the digital control tower, it's easy to track products from receiving, to loading, to your end customer. Real-time insights on shorts and damages allow you to know exactly how much you have in stock at all times. Finally, real-time KPI tracking and reporting make it easier to ensure that you're meeting your business goals.
YARD MANAGEMENT
Our tools make it easy for your warehouse team to manage vehicles arriving at your warehouse. Drivers can digitally check in, easily communicate with warehouse personnel, and send documents. Drivers and administrative staff can easily view past check-ins and documents through the YMS.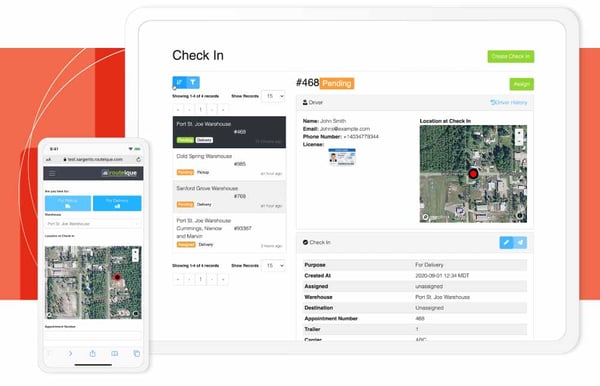 RECEIVING
Our tools allow you to manage and account for all incoming products into your warehouse, verifying that you received what you ordered. Receive a quantity that is different from what you expected? Add a reason code to help you track any discrepancies.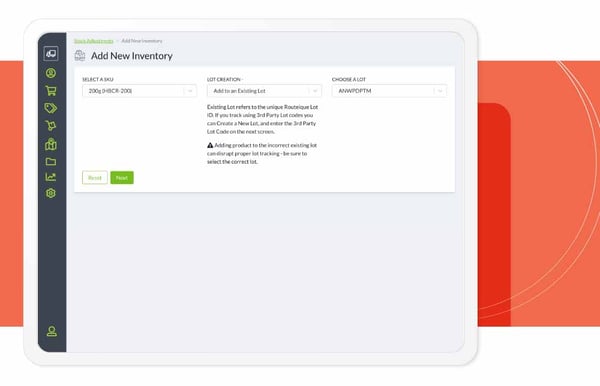 FULFILMENT
Picking and packing products shouldn't be a hassle.
Our inventory tools make it easy for your team members to keep track of your inventory as products make their way onto trucks before being delivered to your customers. You can easily view pending, completed, and shortened products.
All of this ensures that necessary products make it onto the right routes.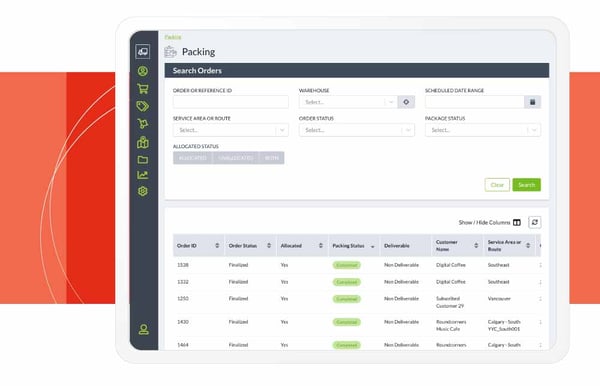 STOCK CLAIMS
Keep damaged items out of inventory by moving them into your claims zone. Applying reason codes to different claims lets you keep track of your products and makes them easier to find.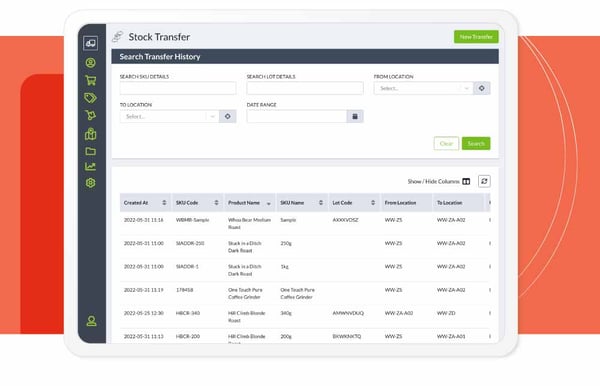 REPORTING
Get the inventory and product metrics that are most important to you with our easy, flexible reporting. Save time by choosing from templates, customize the reports you need, and save them for repeat use.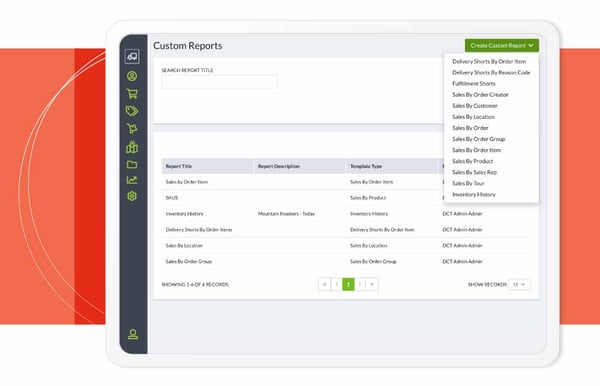 WAREHOUSE MANAGEMENT SOFTWARE
CORE CAPABILITIES
Receiving

Put-away

Storing

Stock claims
Counting

Order picking

Packing

Shipping

Reporting
FREQUENTLY ASKED QUESTIONS
How does pricing work?
Our pricing is based on the number of orders/transactions.
Unlike a number of platforms, we don't charge based on the number of users. We believe that clients get the most out of our traceability features by adding all team members to our software. Additionally, by basing our software fees on monthly transaction volume, we can more accurately scale with your business.
We also offer onboarding & implementation packages as well as professional services to support your digital transformation. We offer both standard and custom packages.
Clients can opt to onboard themselves, but we are also proud to offer strategic consultation and process review and analysis for those who want it. This means that clients are able to start digitizing even if they don't have a project or technical team in-house. It's an easy way to scale up and down as your projects require it.
Contact us for more info about our software, hardware and professional services pricing!
What is the timeline for onboarding?
In general, we find that most clients can be onboarded in six to eight weeks from project kickoff. This allows our clients time to gather data, and manage change control.
However, if we are setting up an integration, we adjust the timeline to account for integration setup. If you get in touch with our team, we can give you a more specific estimate based on integrations.
What data do I need to start project kickoff/onboarding?
There are a few things that need to be in place before you launch a new solution. But, if you don't have them in place, our expert team is more than happy to help you get set up for success!
Data
Ensure that you have data, either from a legacy system or manual process, in a format that is readily available for upload to Routeique. Our Client Success team can lead your team through the data requirements and formatting details.
Process Documentation
We find that clients are most successful when they have their operating procedures well documented so they can be updated as new tech gets rolled out.
WiFi
One of the first challenges we see clients encounter when rolling out new technology in a warehouse is WiFi quality. We recommend testing your existing WiFi quality before launch.
Hardware
Our solutions can be used on consumer or enterprise hardware. We are happy to introduce you to trusted hardware partners to find the best-fit supported device for your facility and team.
Additional Consultation (If Applicable)
There's no sense in digitizing a bad process. Our supply chain consultants will provide warehouse layout & optimization solutions. . During this phase, we spot opportunities for optimization and solve problems in analog before implementing a digital solution.
What options do you have for user education?
We have a robust knowledge base available 24/7 as well as a standard training package.
We're also happy to build a custom training plan for you and your team based on your team and end users' specific requirements and use cases.
I want to try your software. Can I get a trial account?
We can absolutely set up a trial account for those interested! Because we have many solutions, please book an intro call with our team, and we can set up a trial account of the best-fit solution for your businesses.
What services do you offer?
We're more than a software company—please visit our professional services page for more details. We love to be involved even before you have a solution implemented.
Does Routeique help prove product integrity?
Yes! In addition to tracking environmental factors that could harm a product's integrity, our tools monitor door contact, effectively providing a digital seal. This can replace traditional plastic seals used in industries such as dairy while providing additional context, such as the time of door opening.
What aspects of my supply chain can I track? Can I customize what I track?
Our combination of software and IoT tools provide you with context-rich information across and into your entire supply chain for unparalleled visibility.
Breadth
Easily track your products' journey from supplier to end customer.
Granularity
Routeique allows you to track items down to the line level. In addition to our software, our standalone and modular Smart Chain Sensor can monitor product environment temperature, humidity, light, and more.
With custom reports and IoT configuration, it's easy to see the data that's most important to you.
Visit our orchestration page for more details.
NEWSLETTER SIGN-UP
GET HANDPICKED TIPS, HOW-TOS, AND INSIGHTS, DELIVERED TO YOUR INBOX
Whether you want to keep pace with industry trends or are looking for concrete how-tos, our dedicated team has you covered.
Every month, we send you the best of our blogs and podcasts, along with curated news and trends, to provide you with valuable information and actionable insights.